October 12, 2021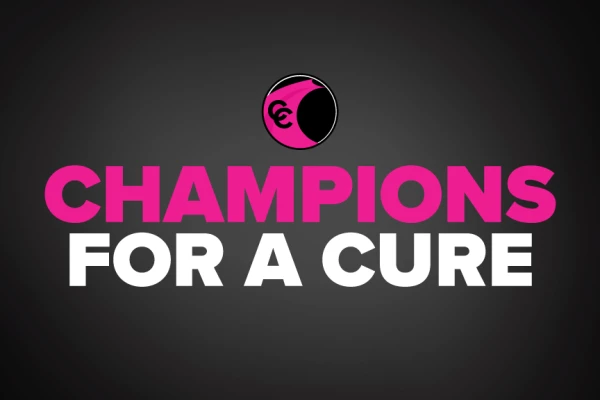 Funds raised through sales of customized t-shirts and corporate match for Breast Cancer Awareness Month.
Chicago, IL, October 12, 2021 – Crash Champions, LLC ("Crash Champions" or the "Company"), one of the nation's fastest growing independent collision repair companies, today announced its support of Susan G. Komen®, the world's leading breast cancer organization, and Breast Cancer Awareness Month, through a donation of more than $25,000. These funds were generated through the sale of customized 'Champions for a Cure' Breast Cancer t-shirts and a dollar-for-dollar corporate match from the Company.
"At Crash, we like to say that 'Champions Do More', and that includes investing in our people and the communities in which we operate," said Matt Ebert, founder and CEO of Crash Champions. "Breast cancer has impacted the lives of so many people that we care for – our team members, our family members, our neighbors – and raising both awareness and funds are critical in the quest for a cure. It is an honor to support the work of Susan G. Komen, a long-standing leader in the fight to end breast cancer, and I am proud of the commitment, dedication and unity that Crash's team members have shown in rallying behind this important cause."
"We are thrilled that Crash Champions has chosen to support Komen's work to save lives from breast cancer, particularly against the backdrop of October serving as National Breast Cancer Awareness Month," said Ann McNamara, Director Fundraising Campaigns, Susan G. Komen. "It is wonderful to see an organization's employees embody the stated corporate culture of making communities better, and the money raised will be used to support our advocacy, research and patient care and support programs that are key to our fight against breast cancer. While ending breast cancer is a momentous task, it is important to remember that one action can save a life, and the support shown by Crash and its employees is a testament to what can be achieved when people unite for a common cause."
Crash Champions is also encouraging those who can, to consider making a financial contribution to Komen. For more information about Susan G. Komen, including how to get involved and donate to support their work, please visit www.komen.org
For more information about Crash Champions, visit www.crashchampions.com and watch our video here.
##
About Susan G. Komen®
Susan G. Komen® is the world's leading nonprofit breast cancer organization, working to save lives and end breast cancer forever. Komen has an unmatched, comprehensive 360-degree approach to fighting this disease across all fronts and supporting millions of people in the U.S. and in countries worldwide. We advocate for patients, drive research breakthroughs, improve access to high-quality care, offer direct patient support and empower people with trustworthy information. Founded by Nancy G. Brinker, who promised her sister, Susan G. Komen, that she would end the disease that claimed Suzy's life, Komen remains committed to supporting those affected by breast cancer today, while tirelessly searching for tomorrow's cures. Visit www.komen.org or call 1-877 GO KOMEN. Connect with us on social media at www.komen.org/contact-us/follow-us/.
About Crash Champions
Crash Champions is a leading independent collision repair company operating more than 130 state-of-the-art centers across 15 states – including: California, Colorado, Florida, Idaho, Illinois, Iowa, Kansas, Maryland, Missouri, Nebraska, New Jersey, North Carolina, Pennsylvania, Ohio, Wisconsin – and Washington, DC. Founded in 1999 as a single shop outside Chicago by industry veteran and entrepreneur Matt Ebert, today Crash Champions is a top national brand and one of the fastest growing collision repair companies in America. For more information, visit www.crashchampions.com.
Contact
Gaffney Bennett PR
Back to All News