January 9, 2023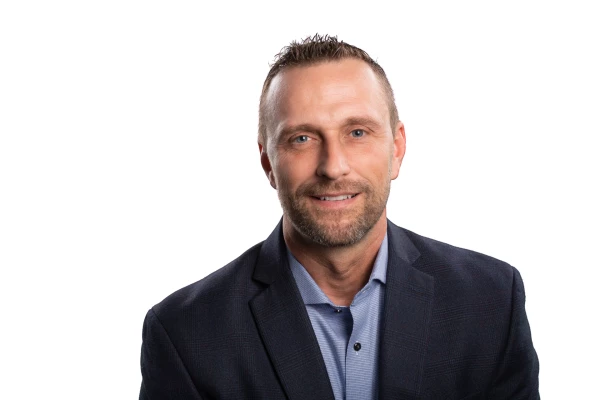 January 9, 2023 — Crash Champions, one of the nation's fastest-growing high-quality collision repair providers, and the largest founder-led multi-shop operator (MSO) in the industry, today announced Bill Davidson has joined the senior leadership team as Chief Human Resources Officer.
Davidson, a visionary leader with more than 20 years of experience developing talented and engaged teams across multiple industries, joins Crash Champions after serving as Senior Vice President and Chief People Officer at Insurance Auto Auctions (IAA), (NSYE: IAA).
"Welcoming Bill to our senior leadership team is a tremendous addition for Crash Champions as we continue executing our strategic national growth plan," said Crash Champions founder and CEO, Matt Ebert. "We are resolute in identifying like-minded leaders with a passion for the industry and a vision for building a preeminent team. Bill's extensive experience building high-impact teams, as well as his natural leadership traits, make him an ideal talent to fill this critical role. We look forward to the positive impact he will make at Crash Champions."
As a senior leader at IAA, Davidson led the organization's people strategy and played a crucial role in supporting IAA's overall business plan. He led critical strategic initiatives, including talent, organization and performance management, team member engagement, training, career development, compensation, and benefits. He also led the people strategy and change management efforts of IAA's spin-off to an independent public company.
"I am honored to join the leadership team at Crash Champions," Davidson said. "Matt and his team have built a best-in-class operation as the Crash Champions brand has rapidly expanded from coast to coast. This is an exciting opportunity to join an experienced and visionary team, and I look forward to contributing to the strong foundation that they have built."
Davidson earned an MBA from the Krannert School of Management at Purdue University, a Master's Certificate in Human Resources Management from Villanova University, and a Bachelor of Business Administration at Strayer University. He is a Lean Six Sigma Black Belt and certified in ROI Methodology, Myers Briggs Type Indicator ("MBTI"), and Situational Leadership. He is also a 21-year veteran of the U.S. Marine Corps.
Crash Champions enters the new year on the heels of a transformative 2022 which saw the organization grow by more than 400 locations as the brand officially entered 18 new states across the U.S. Today, the company serves customers and business partners at more than 595 high-quality repair centers in 36 states and Washington D.C.

About Crash Champions
Crash Champions is a leading national multi-shop operator (MSO) of high-quality collision repair service in the U.S., with more than 595 locations across 36 states and Washington D.C. The organization is the largest founder-led MSO in the industry and provides customers with an overall superior experience at I-CAR Gold Class certified repair centers staffed by trained and certified repair technicians. Crash Champions was founded in 1999 as a single Chicago repair center by industry veteran and 2022 MSO Executive of the Year, Matt Ebert. For more information, and to locate a local repair center, visit www.crashchampions.com.
###
Back to All News