June 11, 2021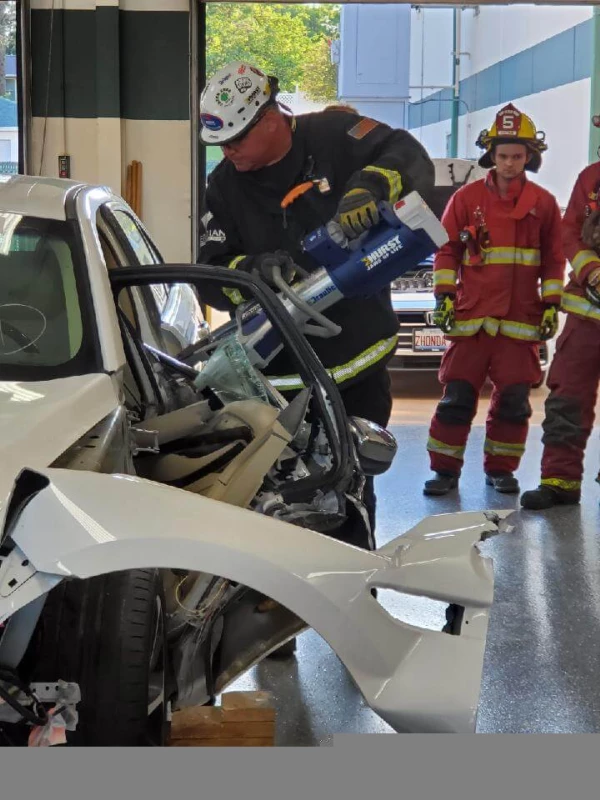 Chicago, IL, June 11, 2021 – Crash Champions, LLC ("Crash Champions" or the "Company"), one of the nation's largest independent collision repair companies, hosted a National Auto Body Council ("NABC") First Responder Emergency Extrication (F.R.E.E.™) event for local first responders in Davenport, Iowa this past Wednesday, June 9, 2021. The event provided an opportunity for hands-on learning regarding cutting techniques on late-model vehicles, addressing high-strength steel and composite materials, multiple airbags, onboard technology and changing vehicle design. The vehicles for the program were donated by Allstate Insurance, and HURST Jaws of Life provided the classroom education and extrication demonstration.
"At Crash Champions, we see cars with increasingly complex design and safety features in our shops every day and appreciate how important it is for first responders to be equipped with the latest information on the newest vehicles," said Matt Ebert, founder and CEO of Crash Champions. "Knowing specifically where and how to efficiently cut and extricate can make all the difference when every second counts, and the NABC F.R.E.E.™ program can help to ensure first responders are best prepared to navigate the vehicles of tomorrow."
"The next generation of automotive materials, safety technologies, and fuel sources present unique challenges following an accident, and keeping up to date on the latest new technology in vehicles is a challenge for every local fire department," said Captain Jason Verschoore of the Blue Grass Fire Department. "Thanks to the NABC F.R.E.E.™ program, our teams had the opportunity to gain that knowledge through real-world exercises in a controlled setting."
Crash Champions is a proud partner of NABC® and participates in the NABC F.R.E.E.™ and NABC Recycled Rides® programs.
For more information about Crash Champions, visit www.crashchampions.com and watch our video here.
Back to All News