December 14, 2022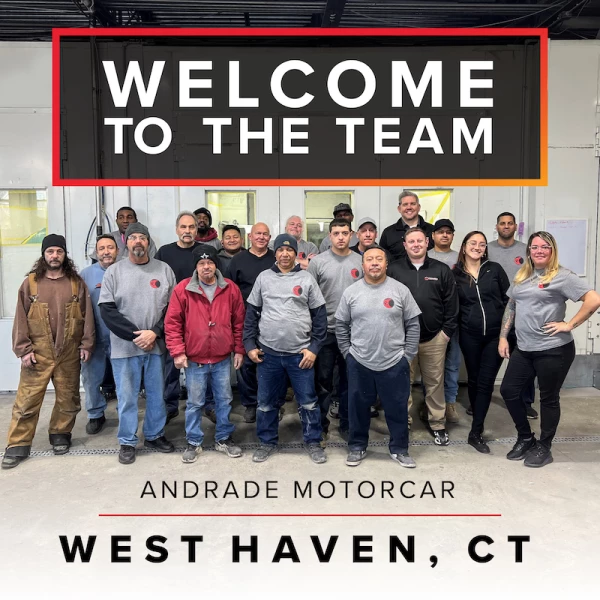 December 14, 2022
Chicago — Crash Champions, LLC ("Crash Champions" or the "Company"), one of the nation's fastest-growing independent collision repair service providers, today announced the organization has expanded to its 36th state, acquiring Andrade Motorcar, a high-quality collision repair center located at 975 Campbell Avenue in West Haven, Connecticut.
While this acquisition represents the company's entry into the state, Crash Champions operates a national best-in-class lineup of more than 590 collision repair centers, all providing customers with superior service and a written lifetime warranty.
"I am excited to bring the Crash Champions team to Connecticut, a vibrant state and natural next step for our continued expansion given our growing presence in the Northeast," said Matt Ebert, founder and CEO of Crash Champions. "Bob and his team of dedicated, highly trained professionals have worked hard to establish Andrade Motorcar as one of the most respected repair facilities in the area, making them great partners for our introduction to the Nutmeg State."
"At Andrade Motorcar, our I-CAR Gold Standard certified technicians utilize the most up-to-date equipment and techniques to bring our customers' vehicles back to life," said Bob Andrade, owner of Andrade Motorcar. "With over 35 years of experience serving Southern Connecticut, our track record speaks for itself, and our customers will continue to enjoy high-quality repairs and excellent customer service now that we are part of the Crash Champions family."
For more information about Crash Champions, visit crashchampions.com and watch the company's story here.
Collision repair companies interested in joining the Crash Champions team are encouraged to visit crashchampions.com/sell-your-shop to learn more.
###
About Crash Champions
Crash Champions is a leading independent collision repair company operating more than 590 state-of-the-art centers across 36 states and Washington, D.C. Founded in 1999 as a single shop outside Chicago by industry veteran and entrepreneur Matt Ebert, today Crash Champions is one of the fastest-growing and largest founder-led and operated collision repair MSOs in America. For more information, visit www.crashchampions.com.
Back to All News