September 29, 2022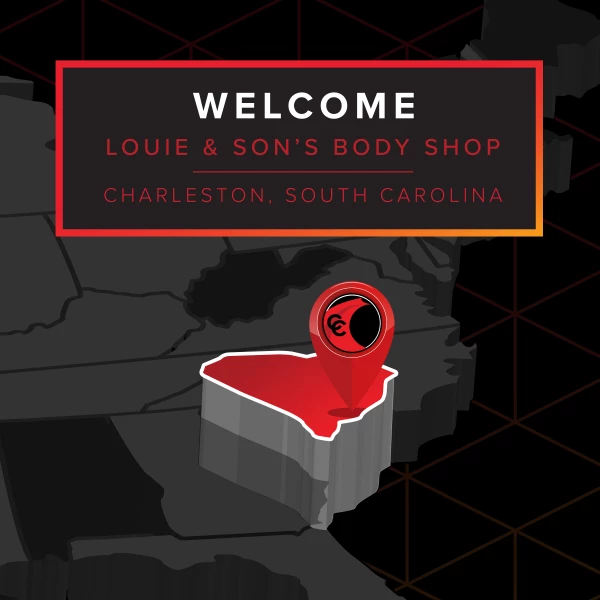 Crash Champions Expands South Carolina Service with Acquisition of
Louie & Son's Body Shop in Charleston
Chicago, IL, September 29, 2022 – Crash Champions, LLC ("Crash Champions" or the "Company"), one of the nation's fastest-growing independent collision repair service providers, today announced the Company has added to its lineup of high-quality collision repair centers through the acquisition of Louie & Son's Body Shop ("Louie & Son's").
Louie & Son's operates a single repair center located at 429 Fleming Rd., in Charleston, South Carolina.
"We are excited to once again expand the Crash Champions team across South Carolina," said Matt Ebert, founder and CEO of Crash Champions. "With its state-of-the-art facility and dedication to best-in-class customer service, the team at Louie & Son's has served customers in the Lowcountry community for over 50 years. We look forward to continuing that tradition together under the Crash Champions brand."
Crash Champions now operates three South Carolina locations as part of its overall premier network of ~ 570 high-quality collision repair centers in 35 states, and Washington D.C., each providing customers with a best-in-class experience backed by a written lifetime warranty.
"At Louie & Son's, the key to our success has been making the customer our number one priority while offering quality collision repair service," said Louie Garvin, owner of Louie & Son's Body Shop. "In Crash Champions, we have found a partner that shares our dedication to providing compassionate customer service and high-quality workmanship. Our future looks bright as part of the Crash Champions growing national team, and we are proud to represent their expansion across the South Carolina market."
For more information about Crash Champions, visit crashchampions.com and watch the company's story here.
Companies interested in selling their business are encouraged to contact Crash Champions directly by visiting crashchampions.com/sell-your-shop to learn more.
###

About Crash Champions
Crash Champions is a leading independent collision repair company operating ~570 state-of-the-art centers across 35 states and Washington, D.C. Founded in 1999 as a single shop outside Chicago by industry veteran and entrepreneur Matt Ebert, today Crash Champions is one of the fastest-growing and largest founder-led and operated collision repair MSOs in America. For more information, visit www.crashchampions.com.
Back to All News