January 23, 2023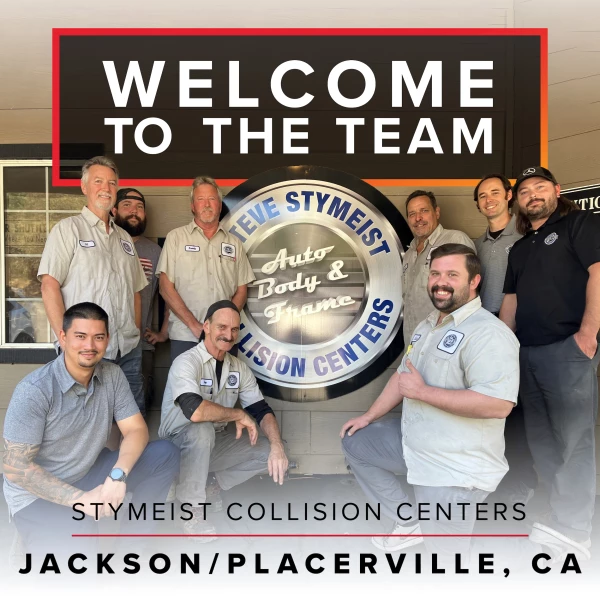 January 23, 2023 — Crash Champions Collision Repair Team, one of the nation's fastest-growing high-quality collision repair service providers and the largest founder-led multi-shop operator (MSO) in the industry, today announced the company is continuing its fast start to the new year with the acquisition of Stymeist Collision Centers.
Stymeist Collision Centers operates a lineup of four high-quality collision repair centers in Northern California. The acquisition expands Crash Champions' leading California network to more than 100 repair centers across the state – complementing its nationwide lineup of more than 600 repair centers in 36 states.
The acquisition officially closed on January 20.
"Welcoming the Stymeist Collision Centers team to Crash Champions is another stride forward in our strategic growth plan across California," said founder and CEO Matt Ebert. "As one of the most well-known family businesses in the region, Stymeist complements our values of operational excellence, superior service, and ongoing engagement in the local community. Crash Champions is intentional about acquiring and partnering with high-quality businesses that share these guiding principles, and we look forward to continuing the strong legacy that Steve Stymeist has built; now as members of the Crash Champions team."
Stymeist Collision Centers has been serving the El Dorado and Amador County region for more than three decades with two locations in Placerville, California and a pair of locations serving the Jackson, California community.
"Since opening Stymeist Collision in 1986, our team has been committed to serving El Dorado and Amador counties with best-in-class collision repair service," said Steve Stymeist, owner of Stymeist Collision Center. "We are proud of the legacy that our team has built and look forward to continuing that mission as part of an industry leader like Crash Champions. As we met with Crash Champions, we quickly realized that our teams share a passion for best-in-class operations, quality, and a commitment to the local community. We look forward to the long-term value this new chapter will bring."
For more information and to locate a local repair center, visit www.crashchampions.com and watch the organization's story here.
Independent collision repair centers and owners interested in joining the Crash Champions team are encouraged to visit www.crashchampions.com/sell-your-shop to learn more about the process and opportunities available.
About Crash Champions
Crash Champions is the largest founder led multi-shop operator (MSO) of high-quality collision repair service in the U.S., serving customers and business partners at more than 600 state-of-the-art repair centers in 36 states across the U.S. The company was founded in 1999 as a single Chicago repair center by industry veteran and 2022 MSO Executive of the Year, Matt Ebert. For more information, and to locate a local repair center, visit www.crashchampions.com
Back to All News