March 8, 2023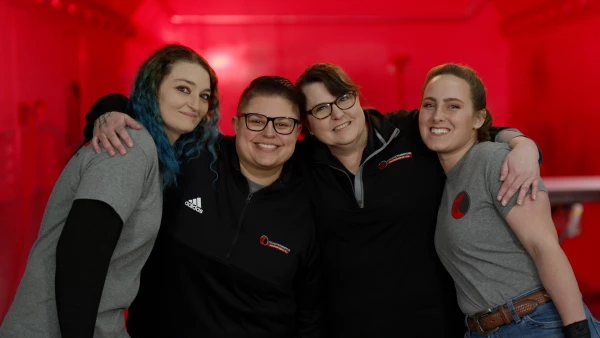 The Crash Champions Collision Repair Team today (March 8) kicked off the company's celebration of International Women's Day and Women's History Month by launching a month-long multimedia campaign that celebrates women from across the organization.
The campaign, 'We Are Crash Champions', was released on Crash Champions' social media channels today with a video voiced by and featuring women from various roles across the company. The video aims to inspire women to see themselves in the collision repair industry, while also promoting opportunities to thrive in a career with numerous paths. Additional feature videos will be released by Crash Champions throughout the month of March on its social media channels.
"The collision repair industry and Crash Champions are rich with opportunities for women to not only discover a rewarding career, but to thrive," said Heidi Foster, Crash Champions senior vice president of operations. "Our team members are a strong testament to this. We're proud to share their stories as we welcome the next generation of industry leaders and innovators to Crash Champions."
As part of the multimedia campaign, the organization plans to share stories of female team members and leaders across the organization each Friday throughout the month of March. One of the fastest-growing teams in the collision repair industry, Crash Champions has continually been recognized for its innovative and rewarding culture.
In addition to celebrating Women's History Month, Crash Champions aims to positively influence the overall perception of the industry and opportunities available for all professionals looking for a rewarding career.
For more information about the company or to schedule a repair, visit www.crashchampions.com and watch Crash Champions' story here.
About Crash Champions
Crash Champions is the largest founder-led multi-shop operator (MSO) of high-quality collision repair service in the U.S., serving customers and business partners at more than 600 state-of-the-art repair centers in 36 states across the U.S. The company was founded in 1999 as a single Chicago repair center by industry veteran and 2022 MSO Executive of the Year, Matt Ebert. For more information, and to locate a local repair center, visit www.crashchampions.com.
Back to All News