February 7, 2023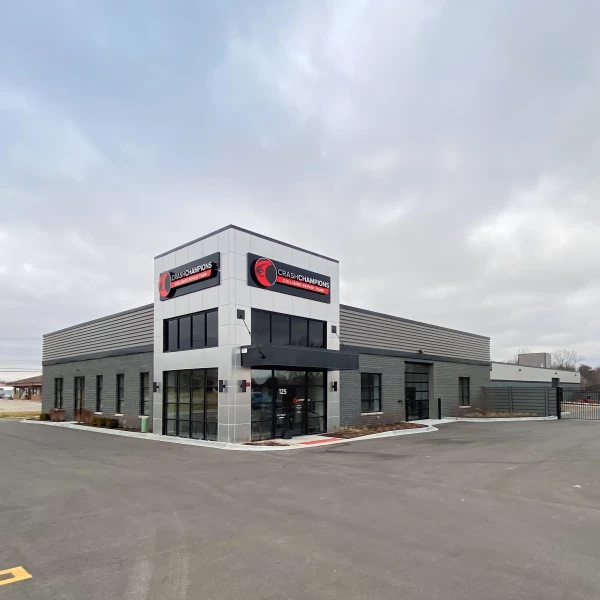 February 7, 2023 — The Crash Champions Collision Repair Team today announced another step forward in the company's fast start to the year, officially opening a new high-quality collision repair facility in its home market of Chicago. The local repair center officially opened its doors for business on February 6, at 125 Stark Drive in Carol Stream, Illinois.
As one of the fastest-growing collision repair companies in the industry, Crash Champions now operates a network of more than 55 repair centers across the Chicago market - complementing its nationwide lineup of more than 600 repair centers in 36 states and the District of Columbia.
"Chicagoland is our home, and it's always special when we can grow the team right here in the windy city," said Crash Champions founder and CEO Matt Ebert. "We're proud of our roots and grateful for the customers and business partners who continue to contribute so much to our success as we now open the doors to this first-class facility in Carol Stream."
The organization is the largest founder-led multi-shop operator (MSO) in the United States. Further, Crash Champions provides customers and business partners with high-quality collision repair service backed by a written lifetime warranty at any of its locations nationwide.
In 2022, a year that saw the company grow by more than 400 locations, Ebert was named MSO Executive of the Year.
For more information about the company or to schedule a repair, visit www.crashchampions.com and watch the organization's story here. Collision repair operators interested in joining the Crash Champions team by selling their business are encouraged to visit www.crashchampions.com/sell-your-shop to learn more about the process and opportunities.
Back to All News