October 5, 2022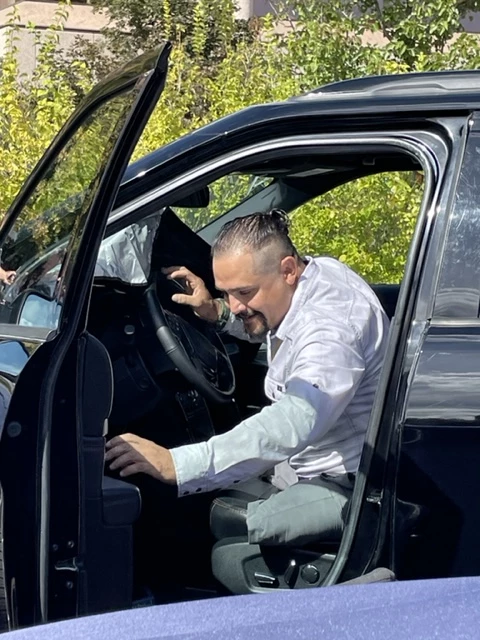 Crash Champions and Service King Collision Sponsor NABC Recycled Rides® Program alongside USAA and Charity Cars for Deserving Colorado Military Families
COLORADO SPRING, CO – October 4, 2022 – In an event last week (September 29), 10 deserving Colorado military families experienced a life-changing moment when they were gifted refurbished vehicles through the National Auto Body Council Recycled Rides® program. The ceremony took place as part of USAA's "100 Cars for 100 Years" centennial celebration.
Crash Champions, LLC ("Crash Champions"), one of the nation's fastest-growing independent collision repair service providers, and Service King Collision, which recently joined the Crash Champions family following a strategic transaction announced in July, co-sponsored the event alongside Charity Cars.
Certified technicians from the Crash Champions and Service King Collision locations volunteered their time and expertise to fully refurbish four of the donated vehicles for the active-duty military families. The families were selected by charities that work with USAA and honored at a presentation held at the USAA Financial Center (1855 Telstar Drive, Colorado Springs, CO 80920).
"I can't put into words how grateful my family is for this incredible gift," said one recipient, a U.S. Navy Servicemember. "Few people know the challenges of daily life without a reliable vehicle; things like commuting to work, dropping the kids off at school, and trips to the doctor's office are made far more challenging without personal transportation. Receiving a safe and reliable car through the Recycled Rides program is a life changing moment for our family, and one we will never forget. We are incredibly thankful to all the sponsors of this event, in particular USAA, NABC, Crash Champions, Service King Collision, and Charity Cars."
The four vehicles included the following models:
2020 Mazda CX 9
2018 Ford Explorer
2017 Hyundai Tucson
2019 Hyundai Tucson
NABC Recycled Rides® is a unique program in which businesses representing all facets of the automotive collision repair industry team up to repair and donate vehicles to individuals and families in need of reliable transportation. Since the inception of the NABC Recycled Rides® program in 2007, members of the National Auto Body Council have donated nearly 3,000 vehicles valued at $42 million.
"We have long been supporters of and participants in the NABC's Recycled Rides program, and we have no intention of slowing down," said Matt Ebert, CEO and founder of Crash Champions. "To be able to help such deserving families is always a tremendous experience, and the cause is further elevated when we can give something back to the individuals who are actively serving to protect our country and freedom. Military families make many sacrifices for the greater good, but reliable transportation should not be one of them, and it is a privilege to be able to demonstrate our gratitude for their service through these donations."
###
ABOUT THE NATIONAL AUTO BODY COUNCIL®
The National Auto Body Council® is the premier organization of collision industry partners dedicated to strategic networking opportunities that positively change lives in the communities we serve. The collaborative membership of the National Auto Body Council® has gifted nearly 3,000 vehicles, provided extrication opportunities for nearly 5,000 First Responders and is helping educate students and adult drivers in communities around the country through NABC Recycled Rides®, NABC First Responder Emergency Extrication (F.R.E.E.™) and the NABC® Drive Out Distraction program. That effort equates to a 4:1 ROI in dollar value delivered from NABC® membership dollars. The National Auto Body Council® is changing the paradigm of how the collision industry works and is viewed. For more information, visit www.NationalautoBodyCouncil.org.
About Crash Champions
Crash Champions is a leading independent collision repair company operating ~570 state-of-the-art centers across 35 states and Washington, D.C. Founded in 1999 as a single shop outside Chicago by industry veteran and entrepreneur Matt Ebert, today Crash Champions is one of the fastest-growing and largest founder-led and operated collision repair MSOs in America. For more information, visit www.crashchampions.com.
Back to All News