November 29, 2022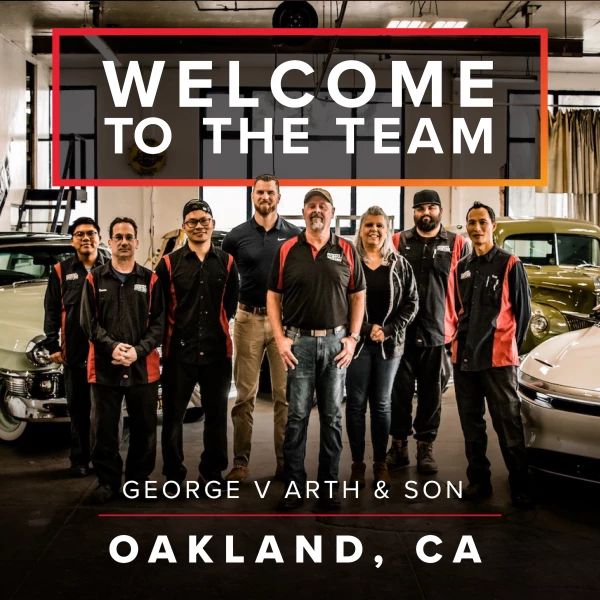 Crash Champions, LLC ("Crash Champions" or the "Company"), one of the nation's fastest-growing independent collision repair service providers, today announced that the organization has acquired George V. Arth & Son ("Arth & Son") in Oakland, California. One of the oldest automotive repair centers in the United States, Arth & Son's I-CAR Gold Class-certified repair facility is located at 110 10th Street in Oakland and has served customers and business partners for more than 140 years.

"This is a marquee addition to our team," said Matt Ebert, founder and CEO of Crash Champions. "It is a remarkable achievement to remain in business for more than a century, and within moments of stepping inside the facility and meeting the team at George V. Arth & Son, you understand how they have managed to enjoy that kind of staying power. Their dedication to service excellence and high-quality vehicle repair shine through in every interaction, and I am thrilled that the Arth family has entrusted us to oversee the next chapter of this historic team's story."
With the historic addition to the Crash Champions premier national lineup, the organization now operates 99 locations across the state of California and more than 580 repair centers nationwide. All repair centers deliver superior collision repair service backed by a written lifetime warranty.
"When my great-grandfather bought Oakland Carriage Manufactory almost 150 years ago, I doubt he ever envisioned that the business would be passed down through four generations, or that George V. Arth & Son would one day be recognized as the oldest, continually-operated auto repair shop in the United States," said Ron Arth, owner of George V. Arth & Son. "Our family is incredibly proud of the shop's longevity, as the ability of any small business to navigate significant industry change against the backdrop of multiple wars, pandemics and recessions is a testament to its resilience. While this 'end-of-an-era' milestone is somewhat bittersweet for our family, we feel fortunate to have found the shop and our customers a good home with Crash Champions."
For more information about Crash Champions, visit crashchampions.com and watch the company's story here.
Collision repair companies interested in joining the Crash Champions team are encouraged to visit crashchampions.com/sell-your-shop to learn more.
###
About Crash Champions
Crash Champions is a leading independent collision repair company operating more than 580 state-of-the-art centers across 35 states and Washington, D.C. Founded in 1999 as a single shop outside Chicago by industry veteran and entrepreneur Matt Ebert, today Crash Champions is one of the fastest-growing and largest founder-led and operated collision repair MSOs in America. For more information, visit www.crashchampions.com.
Back to All News