November 21, 2022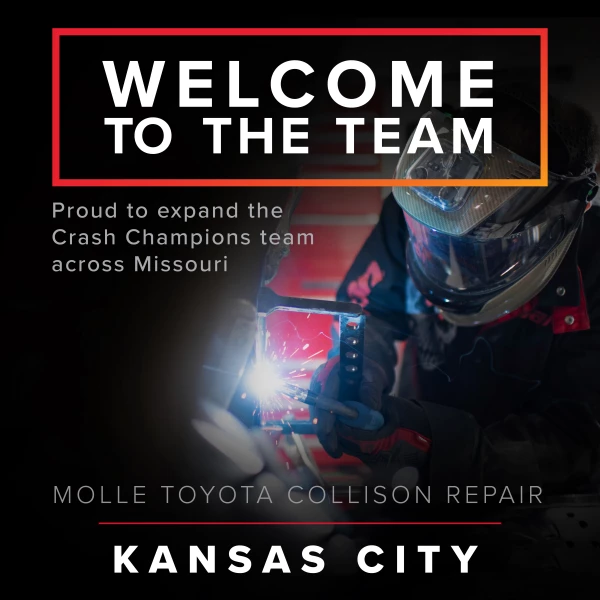 Chicago — Crash Champions, LLC ("Crash Champions" or the "Company"), one of the nation's fastest-growing independent collision repair service providers, today announced the organization has expanded its footprint in the Kansas City metro area, through the acquisition of Molle Toyota's collision repair center. As part of the deal, Molle Toyota will maintain full independent ownership and operations of its automotive dealership, while Crash Champions will acquire and assume operations of the repair center effective immediately.
"This repair center has earned a loyal customer base thanks to its commitment to employing certified technicians that utilize state-of-the-art tools and deliver best-in-class repairs," said Matt Ebert, founder and CEO of Crash Champions. "These are the same ingredients that Crash Champions utilizes in our proven recipe for success, and I look forward to continuing to build on this legacy."
The Molle Toyota collision repair center, which provides automotive collision repair service to all vehicle makes and models, also boasts OEM certifications by Toyota, Audi and Volkswagen.
Crash Champions' strategic growth has expanded its current footprint to more than 580 premier collision repair centers across the U.S., each offering customers a written lifetime warranty.
For more information about Crash Champions, visit crashchampions.com and watch the company's story here.
Collision repair companies interested in joining the Crash Champions team are encouraged to visit crashchampions.com/sell-your-shop to learn more.
Back to All News