Walnut Creek Main, CA
Certified Collision and Auto Body Repair in Walnut Creek Main, CA
Crash Champions Collision Repair in Walnut Creek, California is here to provide high-quality auto body repairs, refinish and service for all makes and models! Allow our team of experts to bring your vehicle back to manufacturer specifications following an accident. Whether it's a minor ding or extensive damage, you can rest assured we are the Champions to have in your corner.
Crash Champions' team of certified technicians have the tools and training to safely get your family back behind the wheel and on the road.
2288 North Main St
Walnut Creek, CA, 94596
M-F: 8:00 am - 5:00 pm
Sat: 9:00 am - 12:00 pm

Check Out Our Facilities
*Images displayed may not be of the actual location.
Services
Auto Body Repair Services
At Crash Champions Collision Repair, we offer certified auto body repair services and restore your vehicle to its pre-accident condition.
Our Enhanced Contact-Free Services
Our repair centers are offering enhanced services to keep you safe during this time. Find a Crash Champions facility near you to learn more about our contact-free services including: Virtual Estimates, Digital Authorizations, Pick Up and Delivery of Vehicles, Increased Sanitization and more.

Very friendly & attentive manager. He left a kind & thorough voicemail regarding repairs & came right out to greet when I came to pick up my car. Beautiful body work on my Camry & they even vacuumed the inside & gave it a wash. Very impressed with the good energy & precision.

I was very happy and satisfied with my experience at this shop. It's never easy going through a repair on your vehicle but the staff made it as smooth as they possibly could and it's very appreciated. I would definitely come back to this location for any repairs I need in the future.

They took great car of me and my car. Everyone there was professional, friendly and helpful. Great work on the car, it looks like new and they washed and cleaned it. It was pristine when I picked it up and it was done a couple of days early.

Excellent work, as well as friendly and informative people we worked with ! The work was even done earlier than promised !
I would give this organization a 10 if I could.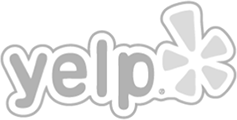 Not a place you want to visit often...but my 3 experiences over 12 years have been fantastic. They are very client service oriented and they do great work on cars. Mine were only minor scrapes and dents.