Menlo Park, CA
Certified Collision and Auto Body Repair in Menlo Park, CA
Crash Champions Collision Repair in Menlo Park, California is here to provide high-quality auto body repairs, refinish and service for all makes and models! Allow our team of experts to bring your vehicle back to manufacturer specifications following an accident. Whether it's a minor ding or extensive damage, you can rest assured we are the Champions to have in your corner.
Crash Champions' team of certified technicians have the tools and training to safely get your family back behind the wheel and on the road.
3549-B Haven Ave
Menlo Park, CA, 94025
M-F: 8:00 am - 5:00 pm
Sat: Closed

Check Out Our Facilities
*Images displayed may not be of the actual location.
Services
Auto Body Repair Services
At Crash Champions Collision Repair, we offer certified auto body repair services and restore your vehicle to its pre-accident condition.
Our Enhanced Contact-Free Services
Our repair centers are offering enhanced services to keep you safe during this time. Find a Crash Champions facility near you to learn more about our contact-free services including: Virtual Estimates, Digital Authorizations, Pick Up and Delivery of Vehicles, Increased Sanitization and more.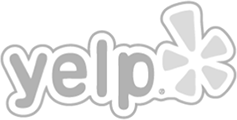 Ok I have to say, I was very much dreading going through car repair BUT once I was in for my initial appointment I definitely felt at ease. Liz was freakin awesome! She very clearly explained everything which i definitely appreciated. Also, after a long day at work her charisma and funny personality made the day less painful. The whole process was a breeze, Liz kept me in the loop and the Text Updates were ideal! Everything went according to schedule! Not to mention, my car looked freakin GOOD!

One always hopes never to need car repair, but if I ever need it in the future, I will do anything I can to be able to work with this location again.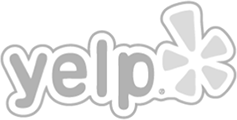 The most important thing I look for in any business is someone I can trust, and that's Jackie. She explained everything in detail and provided amazing customer service.

Thanks so much Jackie!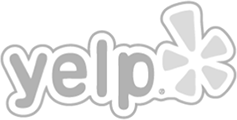 Over the Christmas holidays, my Mercedes was vandalized. The extent of the damage was not immediately clear other than the smashed passenger-side window. Going through my insurance company, Pan American was on a short list of authorized Mercedes repair shops. I am so glad I chose them. Cynthia was absolutely amazing as my advisor. Her level of communication epitomizes the best in customer service. She stayed in contact throughout the process and even updated me multiple times a day. What began as a window replacement and trim repair turned into a 75 day nightmare as the moon roof, door sill, and undercarriage were all damaged and needed repair/replacement. Pan American did an immaculate job, and Cynthia was key to the entire process. Thank you for fixing my baby to look brand new again!

Getting in an accident while away for college is such a stressful thing. However, Juan made the process so easy. He kept me updated on all my repairs and how the whole process worked. When picking up my car, my insurance said I would pay a smaller deductible since we used one of their preferred collision centers. Juan was unaware of this but made sure to call and confirm the statement. He really helped me throughout the process. Hopefully I won't have to come here again, but if I do, I know the process will be simple.

Jackie is really friendly and super professional, help me to go through the repair procedure and explain everything in very detail. She even promised to help me fix my paint scratches that is not associate with current accident. Will definitely use them again, highly recommended!