La Habra, California
Certified Collision and Auto Body Repair in La Habra, CA
Need auto body repairs in La Habra, CA? Look no further than Crash Champions Collision Repair. Crash Champions main focus is on you, our valued customer. Our manufacturer certified team of collision repair technicians have the proper tools and training to get you and your family safely back on the road and your vehicle back to pre-accident condition.
Crash Champions-La Habra is located on Whittier Blvd, just west of North Harbor Blvd.
950 E Whittier Blvd
La Habra, CA, 90361
M-F: 8:00 am - 5:00 pm
Sat: 9:00 am - 12:00 pm

Check Out Our Facilities
*Images displayed may not be of the actual location.
Services
Auto Body Repair Services
At Crash Champions Collision Repair, we offer manufacturer certified auto body repair services and restore your vehicle to it's pre-accident condition.
Our Enhanced Contact Free Services
Our repair centers are offering enhanced services to keep you safe during this time. Find a Crash Champions facility near you to learn more about our contact-free services including: Virtual Estimates, Digital Authorizations, Pick Up and Delivery of Vehicles, Increased Sanitization and more.
Free Estimate Tool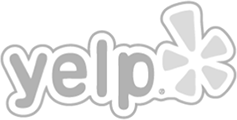 I took my truck to Crash Champions after having taken it to another collision center that my insurance had sent me to, because it was much closer to my house. The other place had missed quite a bit of damage, which was rather obvious after I was shown the missed damage.

I returned to the assigned collision center to advise them of the additional damage that had been discovered. They admitted having missed it. I decided to trust Crash Champions with the repair.

My truck was returned in excellent condition. It was cleaned inside and out. Communication was thorough throughout. I'm very happy that I chose them.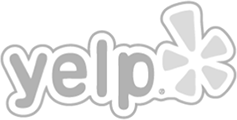 The service at Crash Champions was probably the best customer service I had ever received! George went above and beyond and his communication was excellent! I would not hesitate to refer anyone to Crash Champions! It shares the parking lot with Enterprise which makes it super convenient if you need a rental too! Do yourself a favor and call Crash Champions, they make the process so easy! Ask for George he will make sure your car is perfect and will update you every step of the way! They even washed and vacuumed my car!

Crash Champions is an exceptional auto body shop. They are friendly, honest and professional. Sherri, who manages the front office is thorough and makes an unpleasant process as pleasant as possible. James, who is the liaison between the customer and shop workers is so easy to work with. He is very honest and explains the process. He also is very thoughtful in updating along the way. I would never go anywhere else. You will be very happy you chose Crash Champions.